Connecting good people with great art
CONNECTING GOOD PEOPLE WITH GREAT ART
Welcome to InArt. Our mission is simple; we connect good people with great art. How do we do this? We take art to where people gather, whether this is a boutique Santa Fe Art Gallery or a five-star hotel in the southwest. We curate exceptional collections from the third-largest art market in the United States and make them accessible to folks in an inspirational setting. Visit us at InArt Gallery in Santa Fe or our partnering resorts.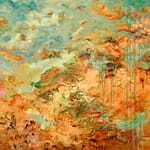 Sign up for our newsletter!
Each month you'll get a preview of upcoming works by our artists, discover new ways to engage with us and learn about forthcoming talks and demonstrations by our artists.